Protection for All Vehicles
Terapin offer a complete range of transport and haulage related PVC product solutions for keeping your valuable cargo protected from the elements. We continuously utilise over 40 years of experience in delivering a simple but quality driven, cost effective approach to cater for your requirements.
We also offer the same day repair or alteration service for any covers that may need professional attention. If you require any further information or guidance, feel free to contact any member of our team today.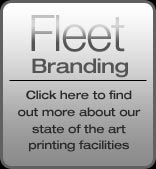 Above is some examples of curtain sides lorry's that we have produced full colour inkjetted tarpaulins for. The proccess we use is state of the art, with our own in-house colour management system making sure that the highest quality of print and finish is guaranteed all the time. All curtains go through a special laquering system for the best finished results. This not only enhances the look of your new curtains but also acts as a protection against fading and abrasion caused by weathering and every day use.
If you like what you see, why not call us today to see how we can help you...
Bespoke Transport Solutions
Practical Advice, Knowledge and Expertise
Since our inception we have worked tirelessly to innovate, evolve and deliver bespoke structure solutions for the Transport and Haulage Industries.
All Shapes, Sizes & Colours
Applied Professional Graphics
Using only the most appropriate composites we will design and engineer the most cost effective structures. We are fully conversant with autocad / solidworks and we are happy to develop our own 3D visuals from customers concepts.